This page shows photos of water in Droylsden Marina in July 2008.
The marina basin and entrance channel are now filled with water, with the floating mooring pontoons in place. The bund across the junction will be removed in September in time for an official launch. Due to the housing recession, it seems likely that the buildings surrounding the marina will not be built immediately, but it is not yet known how this might affect the marina itself.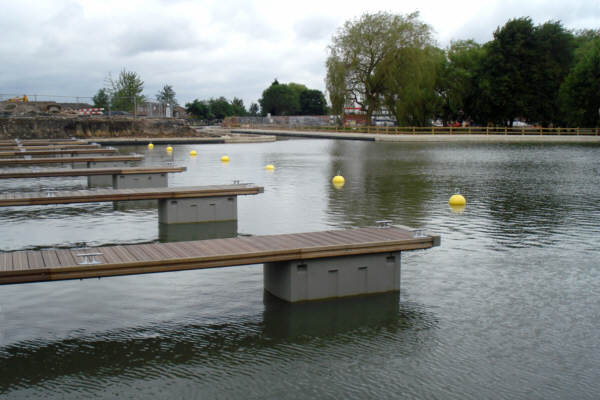 1. Looking from the floating pontoons towards the entrance channel.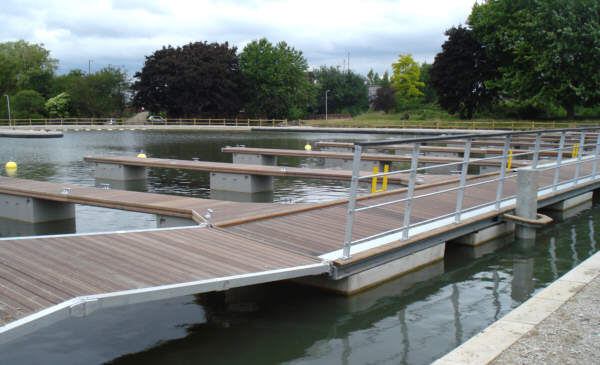 2. The floating mooring pontoons.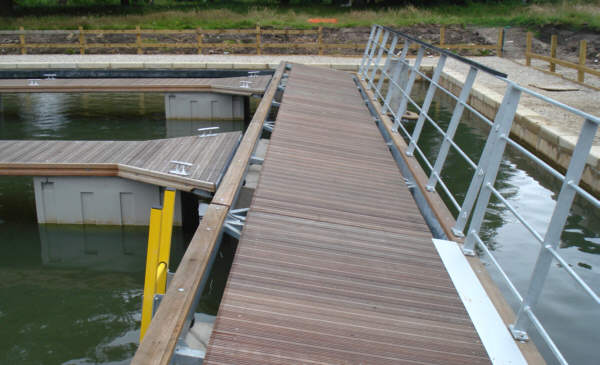 3. Unfortunately there would appear to be a design flaw in the pontoon, whereby the weight of the railings causes a lack of balance, pulling one side down. Also, some of the plates covering the gaps along the sides appear to have been stolen.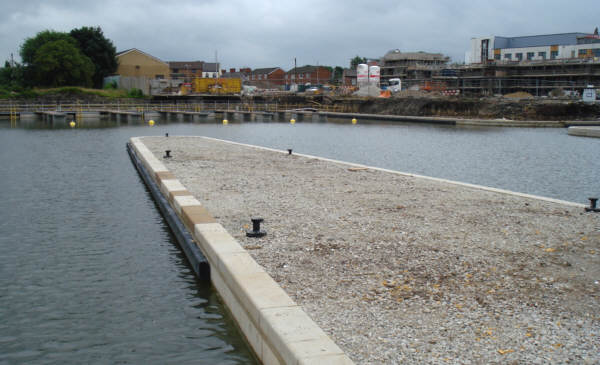 4. Looking across the marina basin from the central pier.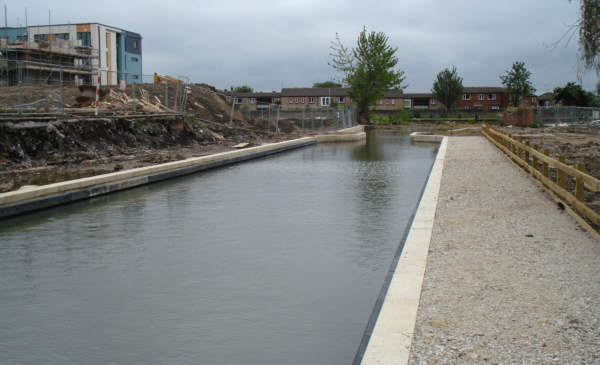 5. The first section of the Hollinwood Branch has been re-built to form the entrance channel to the marina basin. The clay bund across the junction has not yet been removed.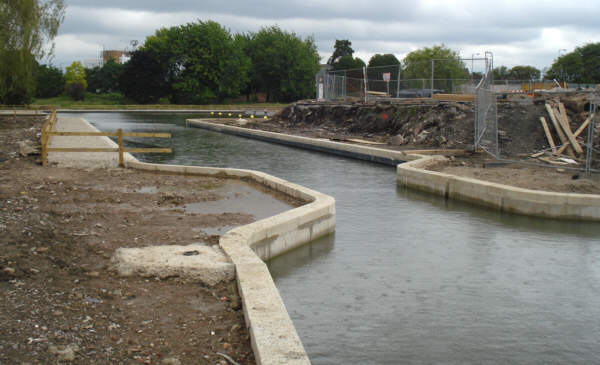 6. Looking along the line of the canal from the junction, past the stop plank narrows, towards the marina basin.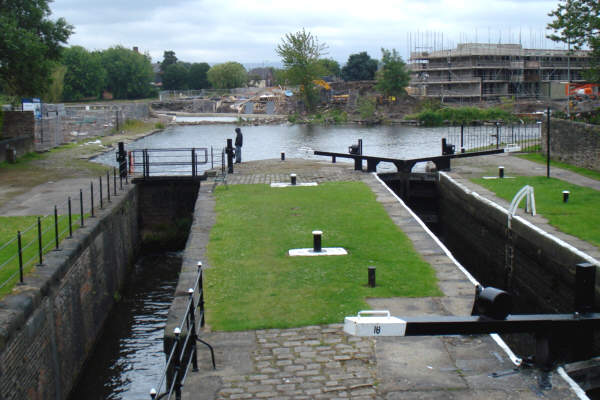 7. The familiar view of Fairfield Junction from Fairfield Locks now includes a glimpse of the start of the Hollinwood Branch back in water beyond the clay bund.
See photos of "cutting the first sod" at the marina site!

See photos of progress at the marina site in March 2008.

See photos of progress at the marina site in May 2008.

See photos of water being let into the marina in May 2008.

See photos of opening the marina in September 2008.

See main page about Droylsden marina development.