This page shows photos of the progress of work at Droylsden in March 2008.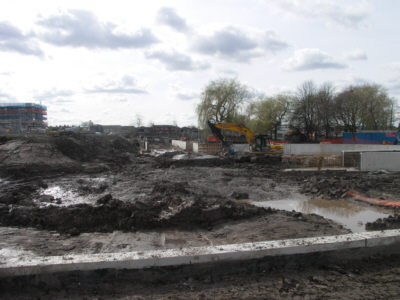 1. Looking south-west towards the Ashton Canal. [
see enlarged version
]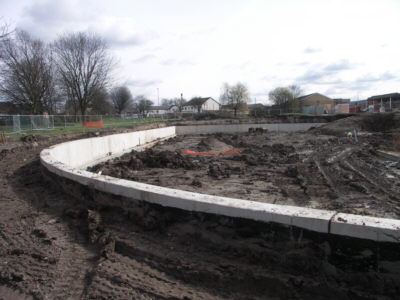 2. Looking east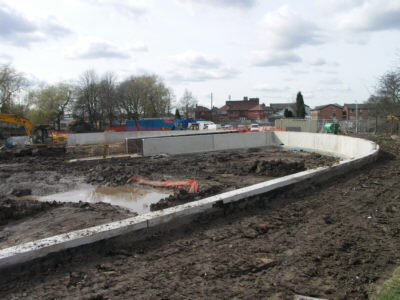 3. Looking west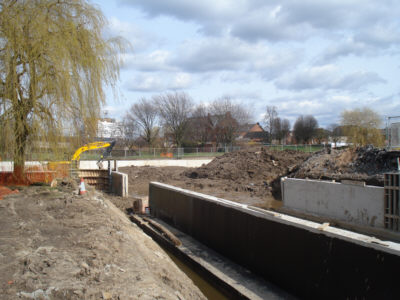 4. Looking north-west towards Droylsden town centre.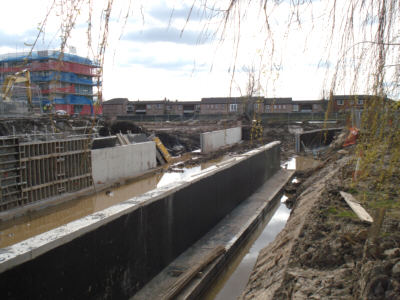 5. Looking south-west. The main line of the Ashton Canal is seen in the distance.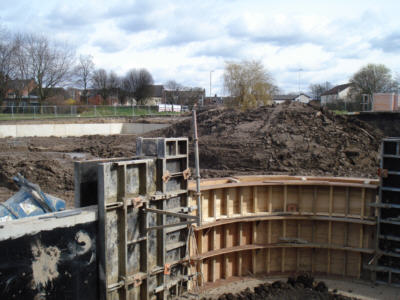 6. Shuttering for a curved corner of the concrete wash wall.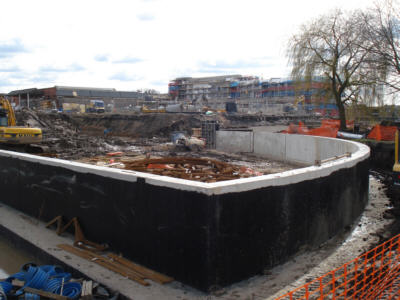 7. Looking south. The apartments being built in the distance are alongside the Ashton Canal.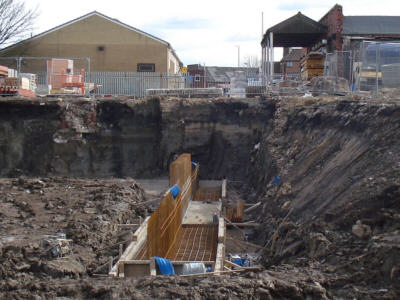 8. Steel reinforcements ready for another section of concrete wash wall base.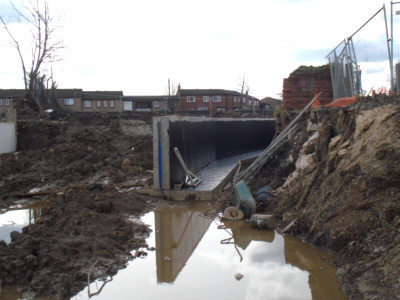 9. Cross section of new wash wall near the junction with the Ashton Canal, with the remains of a former towpath bridge on the right.
See photos of the marina in water in July 2008.

See main page about Droylsden marina development.