This page shows photos of the progress of work at Droylsden in May 2008.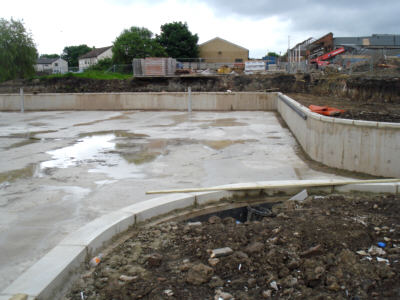 1. The concrete base and sides is now complete.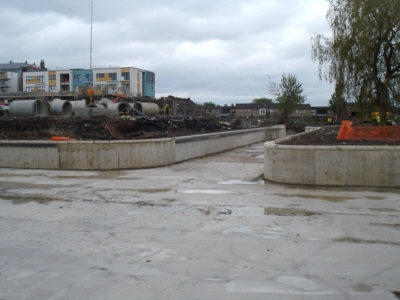 2. Looking south. The apartments nearing completion on the left are alongside the Ashton Canal.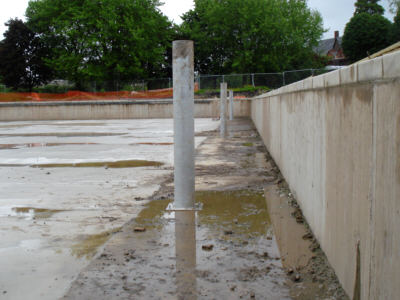 3. Posts are in place for the floating pontoons.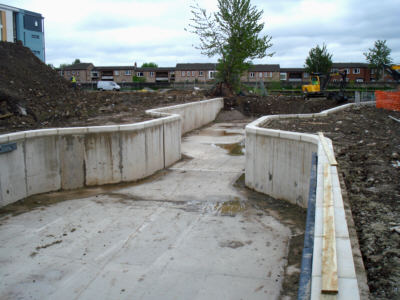 4. The stop plank narrows near the entrance to the marina.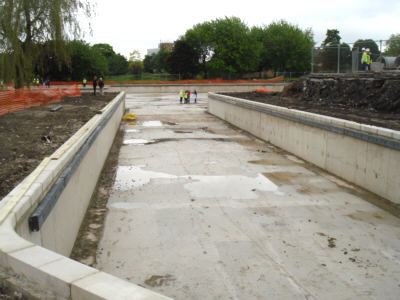 5. Looking north-west towards Droylsden town centre.


6. Looking south-west. The main line of the Ashton Canal is behind the bund.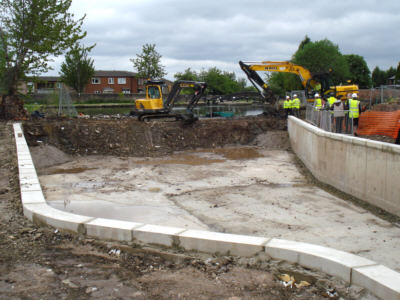 7. The bund separating the marina from the Ashton Canal. Fairfield Lock can be seen behind.
See photos of water being let into the marina.

See photos of the marina in water in July 2008.

See main page about Droylsden marina development.