Boat Trip to Droylsden, November 2008
In November 2008, a boat trip was organised for Hollinwood Canal Society members to visit the newly-re-opened section of the Hollinwood Branch in Droylsden and to see the new Droylsden Wharf Marina. Such was the popularity of the event that two trips took place. Each trip was rounded off with a cruise along the Peak Forest Canal. The photos below are a combination from both trips.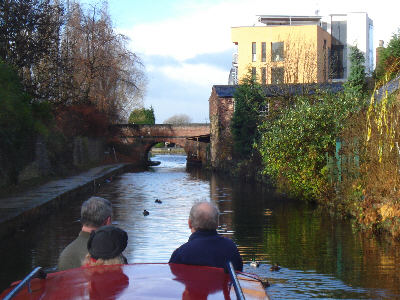 Approaching Droylsden - a mixture of old and new.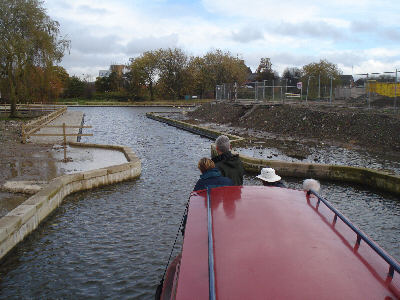 Entering the "narrows" at the start of the short section of re-opened Hollinwood Branch.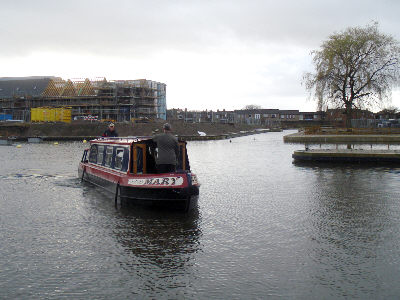 Mike searches for a free mooring space.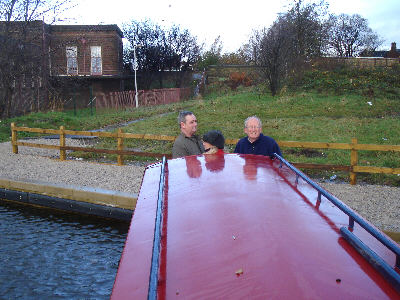 As far as we're going for now! The boat points hopefully towards Manchester Road Bridge.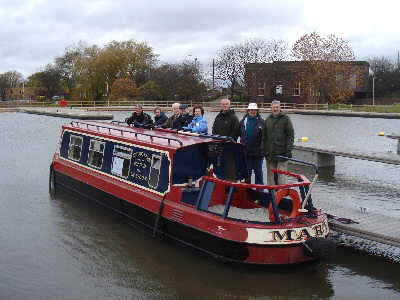 Posing for a photo alongside "Mary" at Droylsden Wharf marina. The building in the background is Droylsden Library.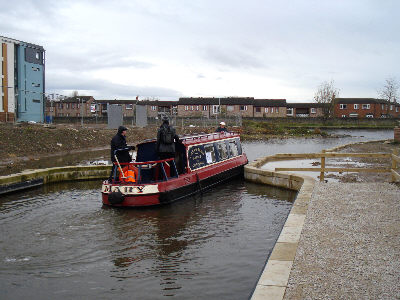 Heading back towards the Ashton Canal at Fairfield Junction. Ashton is to the left; Fairfield Locks to the right.